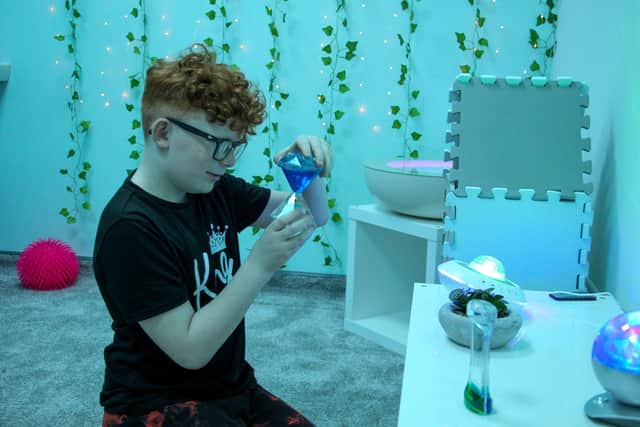 Youngster AJ making use of the sensory space at the Beacon of Light. Picture by Bryan Farnie.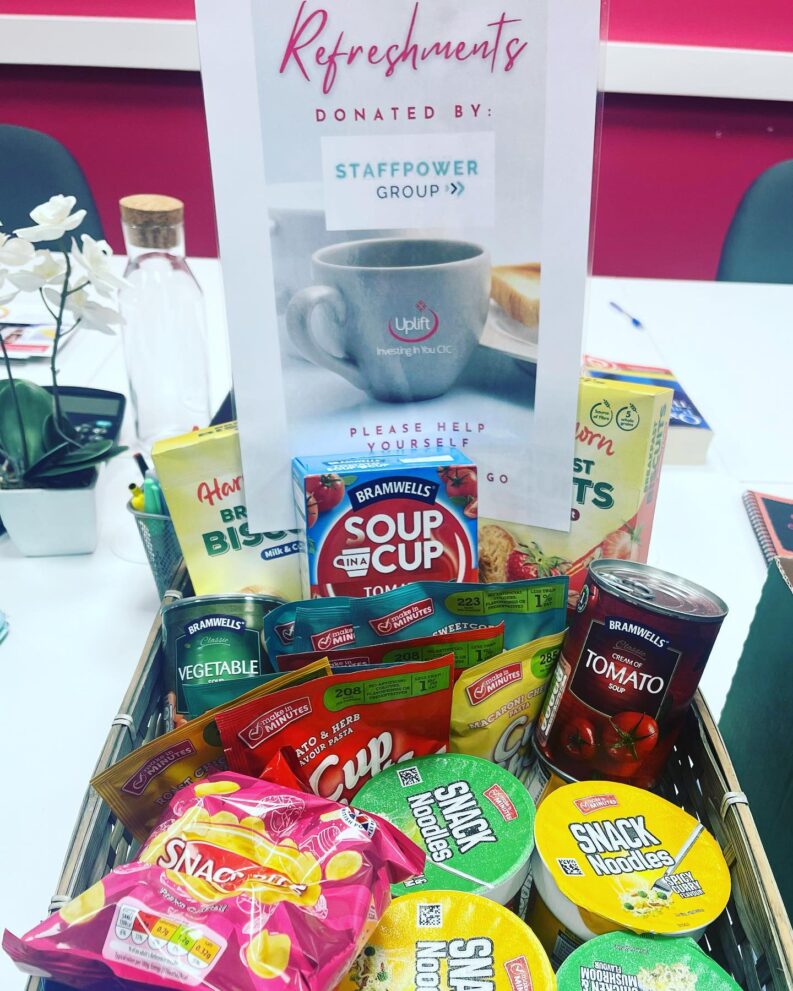 Refreshments that StaffPower Group provided for people visiting Uplift CIC to enjoy.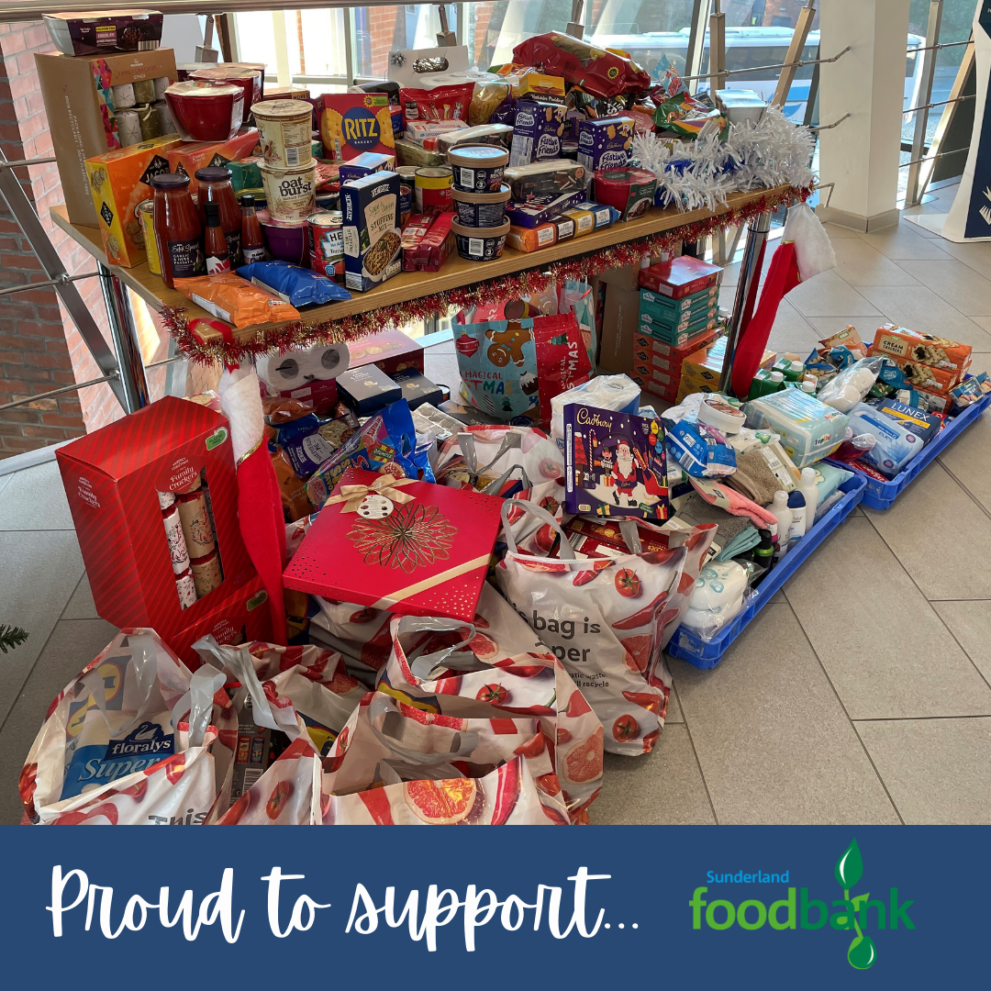 Foodbank donations provided to Sunderland Foodbank by StaffPower Group for over the Christmas period.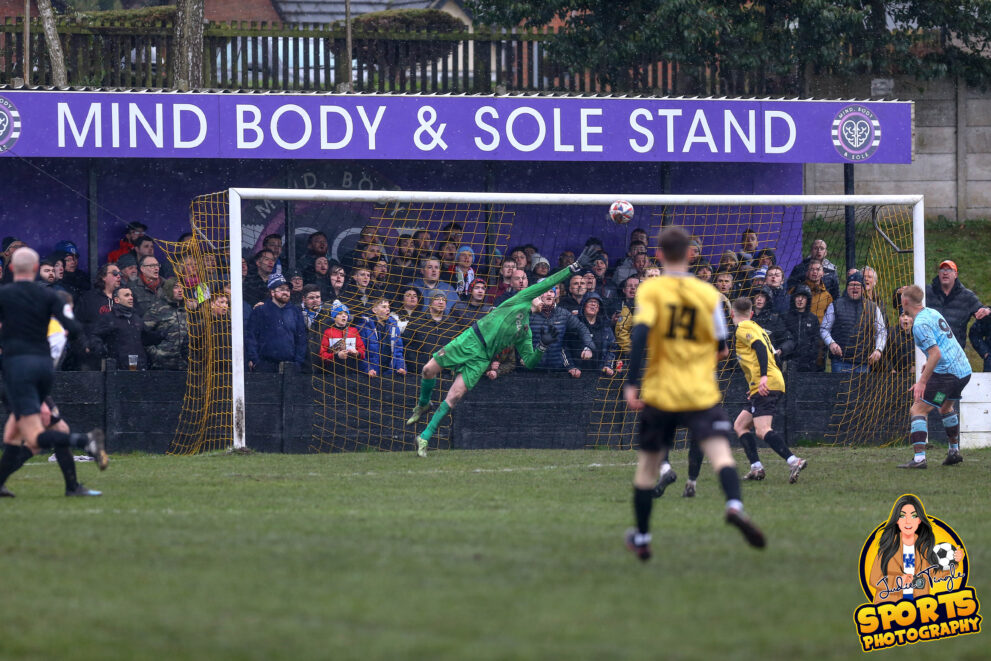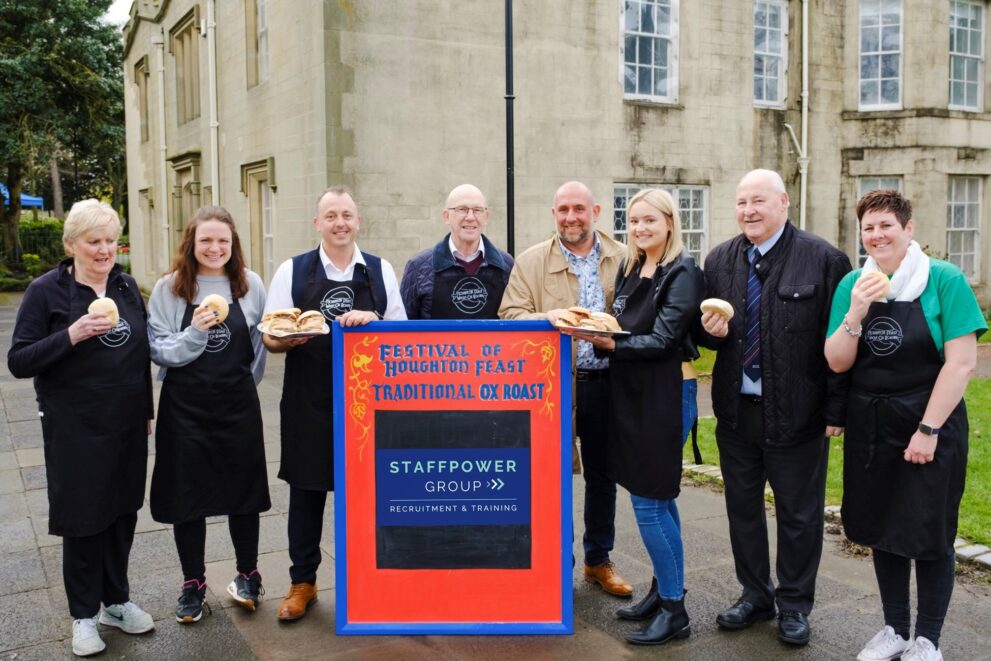 A donation was given to local charity, The Houghton Feast Trust, to sponsor their Ox Roasting event which will take place on Saturday 7th October 2023.
We are sponsoring Foundation of Light Pumas Under 8 team for a second season!
Charities We Support
Every day we see the benefit of employment; from those who have just started their first job, to key members of the business community who have dedicated their life to a particular profession.  As a company, we believe that we should support people struggling with homelessness, poverty or unemployment, and give back to those who have contributed to, and maintained, the prosperity of this country.