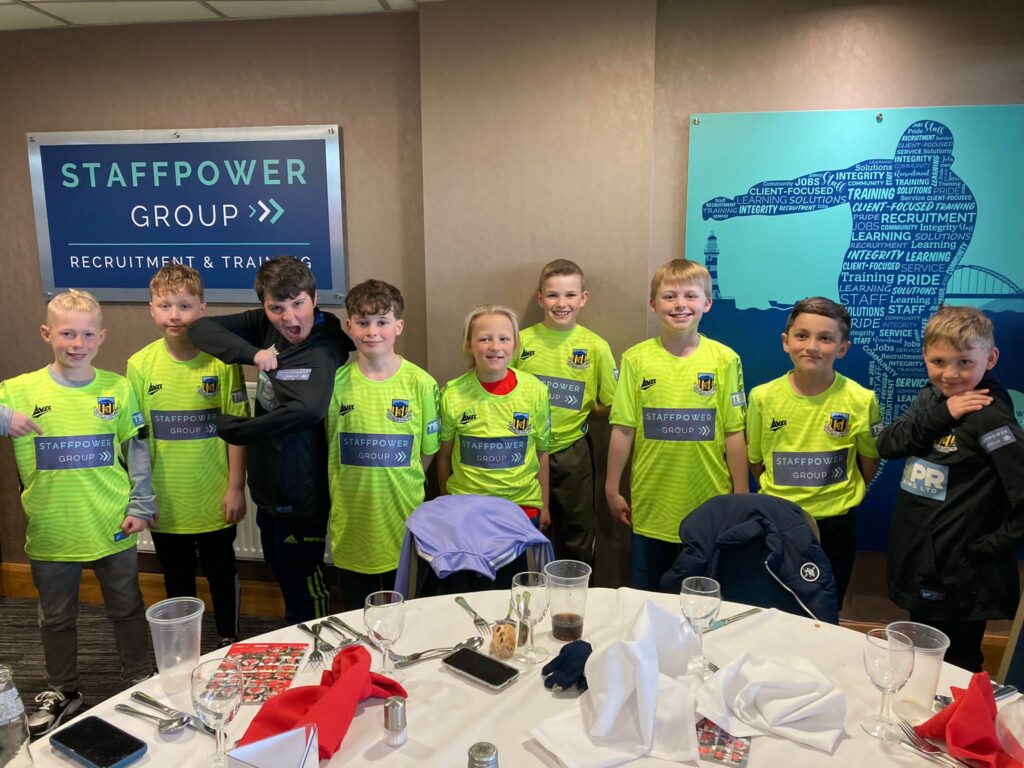 Community
Hebburn Town Juniors' day at Stadium of Light
Hebburn Town Juniors were invited to spend the day at Sunderland AFC's Stadium of Light on Friday 7th April spectating their match against Hull City in the Staff Power Group executive box. The juniors got to see a performance by a magician before the game and were treated to the delicious food provided by the stadium's hospitality.  
Sunderland and Hull provided a brilliant match filling both halves with goals and penalties. Sunderland looked to win, a goal up in the closing stages, before a late stoppage time penalty led to a 4-4 draw.  
The juniors were accompanied by their coach and Staff Power Training Company Director Lee Johnston who said "The boys have had a brilliant day enjoying the hospitality and entertainment whilst bonding as a team". The team is sponsored by Staff Power Group and is part of our aim of supporting local communities and grass roots sports.