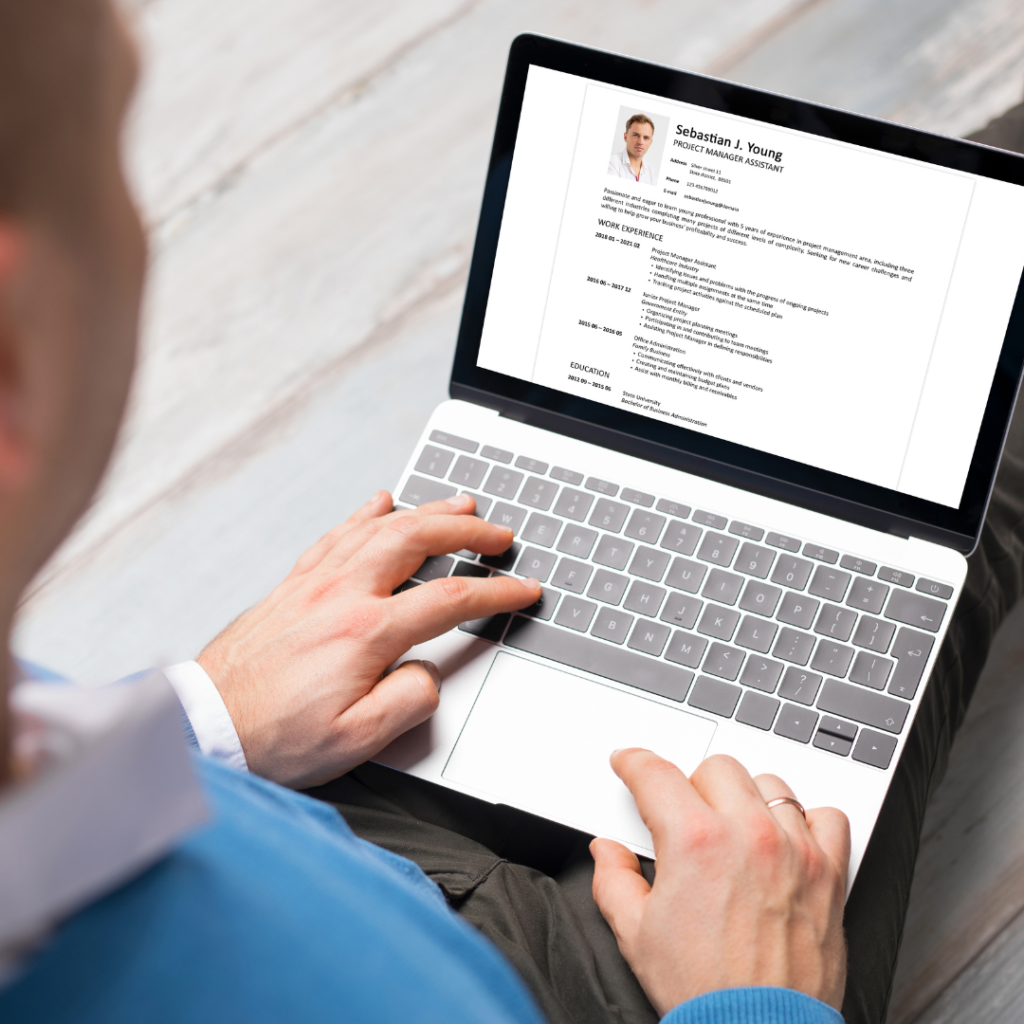 Recruitment
How to write a good CV
Writing a CV that stands out can be a challenge – even if you're a master of what you do. You may feel like the perfect candidate for a role, but if your CV doesn't hit the mark there's a chance you won't even be given the opportunity to prove yourself.
Getting this all-important aspect of your application right is the key to landing the job you want. To do that, you need to make sure every aspect of your CV is on the money. In this guide we'll go over the most important aspects of writing the perfect CV
How to structure a CV
You could have the most comprehensive list of achievements in the world to shout about, but it won't matter much if your CV isn't structured in a way that makes it easy to read. Here's how we'd recommend laying out a resume to make it easily digestible.
Section 1 – Contact details. While you won't necessarily need to give details like your age or exact location, start off by providing a name, email address, and potentially even a mobile number at the top of your application.
Section 2 – A short introduction. You'll have time later (and perhaps in a cover letter) to introduce yourself in full. This section should be no longer than a paragraph, focusing on the role at hand, why you're applying, and why you think you'd be a good fit. This needs to be personalised for every job you apply for.
Section 3 – Skills and experience. This is a section that hiring managers tend to scan quickly for relevant examples. Be clear, concise, and try to match up what you're talking about with what was mentioned in the job listing. Pull out job titles using a header text, and then provide a bullet point list of what this role required of you and the skills you acquired.
Section 4 – Achievements. These can be rolled into the previous section or pulled out and made their own unique area – depending on what you think flows better. It's best to be as to the point as possible with these, as they should be easy to pull out and absorb.
Section 5 – Education and training. If there are specific training examples that are relevant to the role in question, this would be the time to mention them. You should also include your educational history. This will vary in terms of detail, depending on how much professional experience you have. We'll cover what you should include in a later part of this article.
Section 6 – Hobbies and interests. Find the time to briefly mention things you like to do or are interested in at the end of your CV. This gives you the chance to show a bit more personality, without taking away from the professionalism of the rest of your resume.
As an additional tool, it might be useful to provide contact details to anyone who's said they'd be happy to be used as a point of reference.
Adding an introductory profile to a CV
You'll want to kick off your CV with a short introduction to who you are, and why you think you'd be a good fit for the role. Here are some of the most important factors to
keep in mind when thinking about this hard-to-balance aspect of your resume:
Give a picture of who you are. Let the hiring manager know what stage you're at in the professional journey. Make it clear early that you're either a student, graduate, or working professional – mentioning your job title and years of experience if it's the latter.
Talk about what you bring to the table. Assess what the employer is looking for in their job description and highlight how you can help their company achieve its aims. Highlight relevant skills you possess, and then back this up with evidence.
Add any career goals. If you have a specific goal in mind (such as challenging yourself, re-establishing a past career, or simply progressing in the field you're already in), it would be smart to mention it. This helps a prospective employer understand your motives and drive.